Truck Mounted Access Platform Hire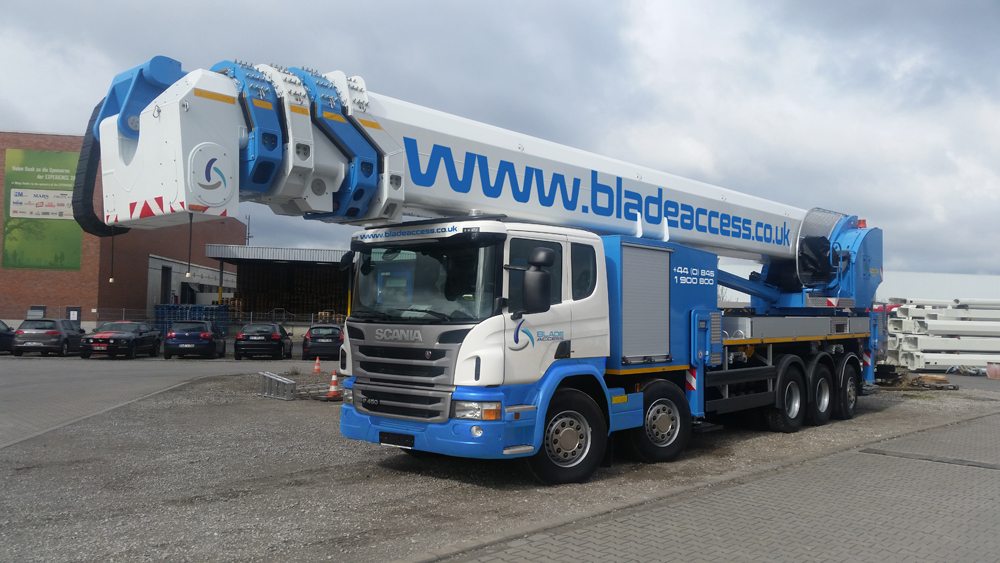 Our worldwide fleet of Powered Access Platforms without question provide the safest and most efficient access method available on any Wind Farm around the world.
Our powered access equipment can be utilised either on a stand-alone rental basis to assist your own Blade Technitians or alternatively we can support your works with our own Blade Tech's and Access Platforms as a service package.
Either way, our market leading Aerial Platforms can elevate personnel to the point of work within minutes which not only increases working productivity and quality but also allows site crews to maximise working weather windows.
Not convinced?…… let our comparison chart assist.
View Our Comparison Chart
Don't make site compromises and improve your site safety, efficiency and work standards!
Please contact a member of our team on :
UK +44 (0) 333 370 1589
USA +1 (855) 252 3387